Crane Service
An Industrial Crane Company Committed to Your Success in Easley, SC, and Beyond
Nationwide Lifting Capabilities
Looking for a rental crane or heavy-duty industrial crane for your next project?
Advanced Rigging & Machinery Movers operates an extensive fleet of cranes ranging from 8-tons to 17.5-ton lifting capacity and featuring some of the market's most modern and robust models. We're also able to leverage an extensive network of industrial cranes within the Southeastern US that includes even greater lifting capability – from 15-ton to 500-ton lifting capacities!
Regardless of how high, heavy, or complex your project's lifting job may be, the professionals at Advanced Rigging & Machinery Movers can help you accomplish it!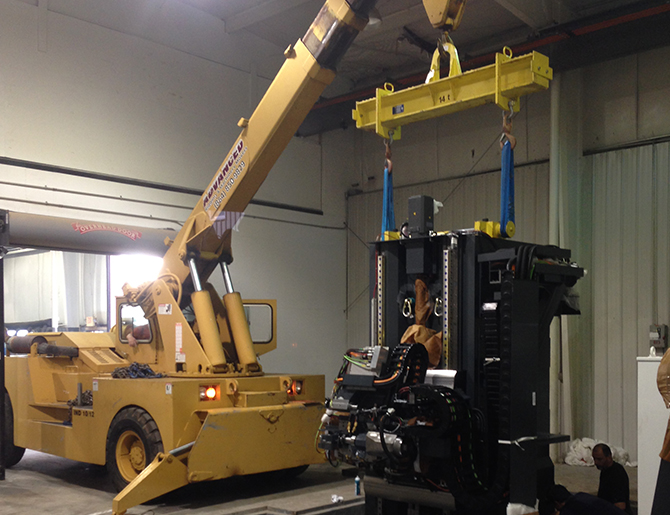 Experienced Operators and Superior Service
In addition to our rental crane services, Advanced Rigging & Machinery Movers also provides onsite crane operators and service to help you execute your project with ease.
Our team has operated industrial cranes in a wide range of environments, including construction sites, industrial warehouses, mines, quarries, and other spaces with uneven surfacing. We take pride in providing our clients with highly trained industrial crane operators that possess the ability to maneuver into hard to reach areas maneuverability and extensive knowledge in handling any type of lifting operation safely and efficiently.
And because we're also riggers, we possess the knowledge to handle your project in the most safe and effective manner.