Gantry
Offering Gantry Rental and More Across Southeastern United States, SC
Precision Lifting for Indoor Spaces
There are some places that cranes simply can't go – and for these situations, Advanced Rigging & Machinery Movers offers state-of-the-art gantry service to make the job simple and safe.
In addition to our industrial cranes, we also provide powerful lifting capability via our 100-ton and 400-ton hydraulic gantry systems. Ideal for use in spaces with limited heavy machine access, our gantry systems function with a steel beam suspended by two telescopic hydraulic cylinders which can lift and lower any load with ease.
We can even install a track to move loads across uneven surfacing, span pits in the floor, or travel over unmovable obstacles.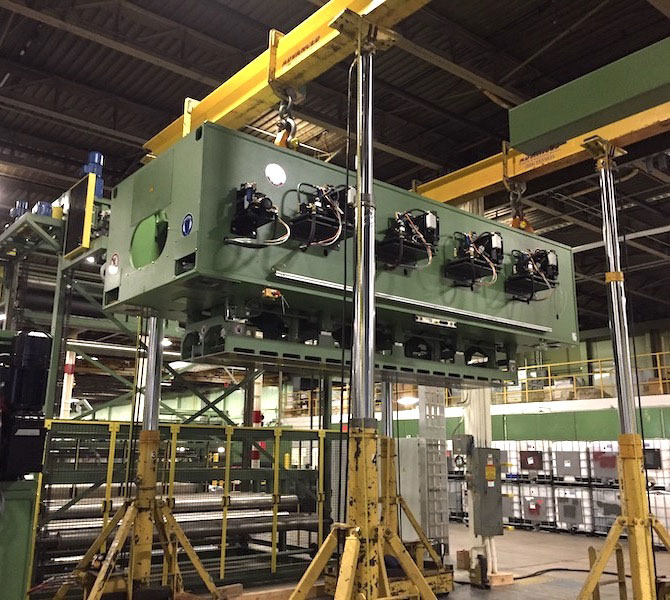 Greater Flexibility and Strength
What makes the gantry at Advanced Rigging & Machinery Movers so special?
Our gantry are built using premium-quality steel for improved strength and durability, and they are compact enough to fit in a wide range of tight, indoor working spaces like machine shops, manufacturing facilities, automotive garages, hangars, and much more. The gantry available at Advanced Rigging & Machinery Movers also feature multi-layered safety systems to ensure seamless lifting execution and collision-free mobility.
Ensure your project benefits from the best gantry capabilities the market has to offer by partnering with Advanced Rigging & Machinery Movers for your next project.