About
An Expeirenced Rigging & Machinery Moving Company Serving the Greenville, SC area, and surrounding Southeastern Region of US
ADVANCED RIGGING & MACHINERY MOVERS, LLC
Advanced Rigging & Machinery Movers, LLC, has over 35 years of experience with Companies located in the Greenville, South Carolina Area and the Southeastern United States.
We offer "Experienced Methods with Innovative Solutions" to projects. No matter how heavy, how high, or how difficult your project may be, we can figure out a way to handle it effectively, and safely. We tackle every project with safety, service, and cost at the center of our approach. Give Us the opportunity to add your company's name to our list of happy and future customers.
Our employees have been through the required 24 hours of MSHA training, enabling us to be available immediately to our local mines and quarries. We have a commitment to educating our personnel in safe and innovative procedures.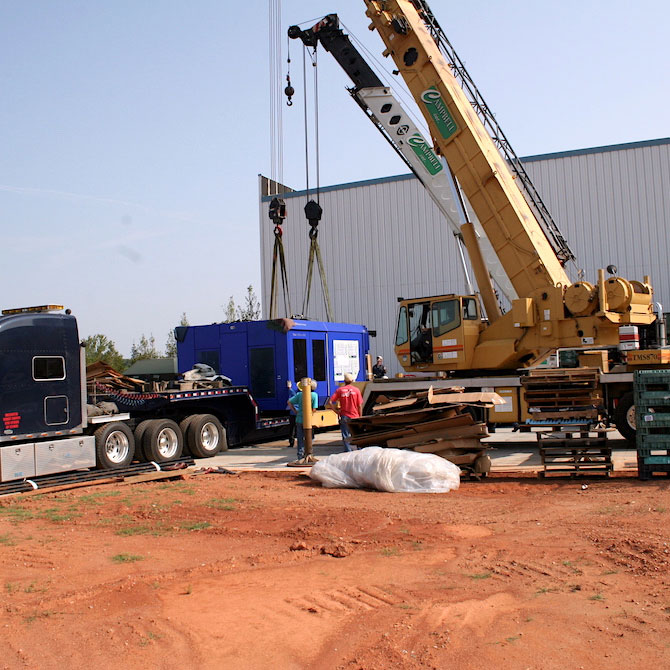 "No Matter How High, How Heavy, or How Difficult…"
Moving & Rigging Heavy Machinery and equipment requires years of experience and dedication to our craftmanship.
At Advanced Rigging & Machinery Movers, we treat every project with the care and attention it needs to result in a successful completion. No matter your job concerns, our team will figure out a way to handle it safely, efficiently, and effectively.